Sometimes the hardest thing about starting a new project is actually getting started.
We know the feeling.
All Lightboard projects start with a creative brief, a project summary that describes what you need and provides the blueprint for your account manager and designer to execute the project.
A well-written brief can save you time, money, and sanity by making sure that you, your account manager, and your designer are all on the same page.
Creative Brief Basics
Think of your brief as the blueprint for your project. You need to cover the basics—deliverables, deadline, and budget—as well as the details: copy, style, and brand. Taking the time to write a detailed brief will save you time in the long run by clarifying—both for yourself and your design team—what the project entails.
In general, design is a relationship—let us know what you're thinking and we'll work with you. The brief is the start of the conversation— after you submit a brief we'll follow up with questions and, if helpful, schedule a call.
Here are some of the things you should make sure to include in your Creative Brief.
Who are you?
What does your company do and who are your customers? It seems pretty basic, but when your design team understands exactly what you do they are able to craft clear and relevant work that speaks to your market.
What do you need?
Tell us what you need for your final deliverables. Setting clear expectations for the final product you need—whether that be "a 20-slide Keynote deck" or "three Facebook units"—makes sure that you get what you need when the project is completed.
What is your objective?
What are you trying to accomplish with this project? Who is your target audience? By defining the message you want to send and the audience you want to send it to, you help ensure that you get a finished project that meets your business' needs.
What is your brand's tone and style?
You can send links to your website, social media accounts, or any previous work you've had created. You can also include examples from other companies in a style that you like or images that your designer can use as inspiration. This helps us make sure that our design is in line with your other marketing projects.
When do you need it?
If you have a firm deadline, we'll need to plan accordingly. Most Lightboard projects take 3-5 business days from start to finish, but we can accelerate to meet your deadline if necessary (and possible!).
What's your budget?
Providing budget guidelines helps us scope the project appropriately. This helps us head off problems before they start—because we've done thousands of projects, we have a good idea of how long things will take (and cost). If you have a specific budget in mind, we can give you options to meet your budget—or save a little money.
Who are the stakeholders?
Using Lightboard gives you the ability to add members of your team to the project. By including everyone who needs to provide assets or give approval, you can help speed the process along—saving time and money. And if you have internal stakeholders that will need to approve the project, we'll structure the schedule with extra time to allow for approval cycles.
Common Problems & How to Solve Them
Problem: Too little detail
The more information, the better! If you have notes, thoughts, examples, or inspiration for a project, please include it in your brief. We never hear complaints from our designers and account managers that there's too much detail in a brief. The time you spend writing your brief will be time saved in the design process.
Problem: Unclear deliverables
Tell us what you're going to do with the project with as much detail as possible. Saying "I need a digital ad" is too vague—there are a lot of types of digital ads! Saying "I need a digital ad units that will be displayed on AdRoll and DoubleClick in the standard campaign sizes" is much more specific. For presentations, we need to know details like widescreen or standard (16:9 or 4:3) and Keynote or PowerPoint.
Problem: No reference images
A picture says a thousand words. Share your website, similar projects your business has done, or inspirational images from the web. If we know what you like, we're one step closer to getting you what you need.
Problem: Impractical budgets or timelines
Be upfront about your schedule and budget constraints. Your account manager can guide you through what will work and what may need to be changed in consideration of time or money. We can turnaround work quickly and efficiently—but within reason.
Examples
Here are two examples of a display ad request. One is unclear and will require much more information before an estimate can be prepared, while the other is well-defined and allows us to start work immediately.
Example: Unclear Brief
PROJECT SUMMARY
Need some display ads designed for an upcoming campaign. We want an eye catching photo of a kid with messaging on the top. Open to colors and fonts, but they need to look professional and not too playful. Make sure our logo pops.
DELIVERABLES
Editable files
DUE DATE
ASAP
This creative brief offers very little information. Who is this company? What do they do, and who is their audience? Everyone wants an eye-catching photo, so that's not really a helpful descriptor that could send a designer down the totally wrong path.
And while we always deliver editable design files, this doesn't tell us about the sizes or ad network. And since the deadline is "ASAP"—without these details we're already behind schedule. We'll need to follow-up with the customer for more details, which pushes the schedule back hours or even a day.
Well Defined Brief
PROJECT SUMMARY
We are a Early Childhood Education App that parents can use to help their children learn school preparedness skills. These ads will be targeted to parents of preschool aged children.
We need two ad sets created for an upcoming campaign promoting our 30-day free trial. The copy will be the same for both ad sets, but they will have different background photos. Please refer to our previous ads for design direction.
We don't want to spend more than $500
DESIGN DIRECTION
Headline: Learning should be enjoyable!
Caption: Get started with your free 30-day trial.
CTA: Sign Up!
PHOTO REFERENCE
Natural-looking photos of parents and children.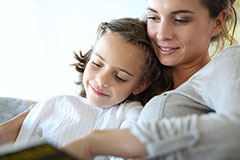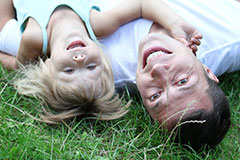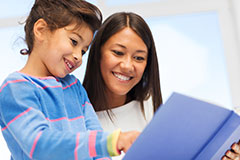 SIZES:
728x90, 300x250, 300x600, 160x600, 320x50 (mobile)
DELIVERABLES
PSD, JPEG
DUE DATE
Thursday — end of day (need for approval by Friday)
This creative brief corrects the mistakes of the vague brief. It clearly defines the company, audience, and objective. It is clear about the kinds of images they would like to see, and includes examples of ads they've run before. The due date, budget expectations, and desired deliverables are clear.
Feel free to use this creative brief as a template for your next project!
Creative Brief Template
Ready to get started on a brief of your own? Grab this template, fill it out in whatever word processing tool you prefer, and then paste it in the project request field on Lightboard.
PROJECT SUMMARY
What you need in 2-4 sentences.
DETAILS
Specifics about your project. Usually if requesting a presentation or ebook, customers will upload an outline. For simpler projects, the copy and description can be pasted into the brief.
REFERENCE IMAGES
Upload any inspiration images or similar projects that will be helpful for the design process.
AUDIENCE
Who's the target audience for this project? If we're targeting 18-25 gamers our design will be different than 65+ retirees.
DELIVERABLES
What you need at the end of the project — "4 Facebook ad units" or "PowerPoint Presentation"
BUDGET
If you have a fixed budget, let us know and we'll try to match our scope to your budget. If your budget is too low, we'll try to work with you to get you the best design we can. If your budget is too high, we'll let you know and help you save money.
DEADLINE
If you have a firm deadline for this project, let us know. Loose deadlines ("in two weeks") are fine.
ABOUT US
What your company does.